From first-time director Ceyda Torun, cinematographers Charlie Wuppermann and Alp Korfali, comes an invitation into the lives of 7 street cats and the people who care for them.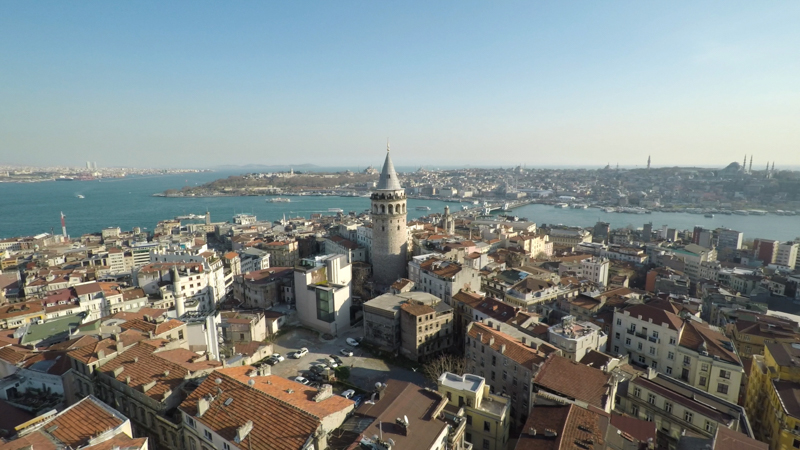 Breathtaking arial shots highlight the architecture and landscapes of Istanbul. Intimate close-ups, and playful perspectives from each cat reveal their varied characteristics. As we follow their daily escapades, we get to know them through warmly narrated stories backed with a charmed score by Kira Fontana.
"They all have personalities, just like people. If you look closely, we're the same. Some want affection, others will tell you all their troubles. Some are discreet, wont talk about anything. Others are ambitious. And some are pompous, like a lady who cant be bothered to say hello." – Kedi Film
The locals interviewed in this film are unnamed. They all share an honest respect and fondness for the cats. It's mirrored in their gentle kindness, unwillingness to intrude on their "catness" and ongoing tabs with local vets for frequent medical needs.
Each person clearly finds joy in these darling interactions, often giving credit to the cats for bringing meaning or happiness, even a spiritual awareness to their lives where perhaps there was none before.
"Dogs think people are God, but cats don't. Cats know that people act as middlemen to God's will. They're not ungrateful. They just know better." – Kedi film
The message – street life is hard for any cat. They are vulnerable to accidents, starvation, confrontation, abuse and urban development. But, Ceyda Torun wants us to see the lives of street cats from another angle. These cats are strong and resourceful. With a little support from good people, these cats can have a good life too.
We can take a few lessons for ourselves from this film by participating in spay and neutering programs in the cities we live, supply shelter where it's needed and contact rescue organizations or veterinarians to find medical care for any cat you may see in need.
It really is a beautiful film – and for that reason alone you should see it. As a cat lover, you can easily enjoy this film but for others, the humanity of it all is equally engaging.
Kedi the Film – Humanity Preserving the Catness of Cats
Movie Title: Kedi
Genre: Documentary
Duration: 79 min
Language: Turkish ( English Subtitles) Director: Cayda Torun
Kedi, (an Ottoman Turkish word for "cat")